How to overcome the fear of failure? Workshop
Hi I'm Mira,
I am a multi-passionate artist, world music singer, actor, entrepreneur, empowerment and leadership coach, theta healing practitioner, change maker, thought leader and a storyteller
"I help enthusiastic creative souls who are afraid to be visible; to find their confident voice, turn their fears into bold actions and become assertive so they can share their talent with the world, create the life they aspire, shine and thrive limitlessly"
As an ambitious multifaceted soul, who dared to dream big, who stood on stages in the spotlights, who sang and performed her heart confidently, who spoke and shared her truth; her energy; her love for music and life…
I know very well how it feels to be rejected, not being seen or heard, feeling doubtful, scared, uncertain, insecure, retiring, hesitant, fearful…
I know what it means to face obstacles and setbacks, to feel un-rewarded for your efforts, to work hard on your own, to show up everyday for your dreams even when you are at your worst…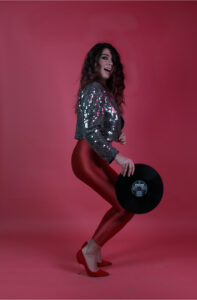 And I also know that if it wasn't for my perseverance and assertiveness to show up and speak my confident true voice, if it wasn't for my faith, courage and belief in who I am and my dreams, if it wasn't for:
"Try this one more time…"
I wouldn't be here sharing with you on how standing for yourself and being determinant to Make Things Happen, create the magic and success that you dream of.
Today, I am on mission to inspire you, empower you and help you find your confident voice, help you reclaim your inner strength and courage to get visible and make it happen, so you can rock your own stage, create the life that you aspire, that you deserve and thrive
Yes you can !
"Make It Happen"